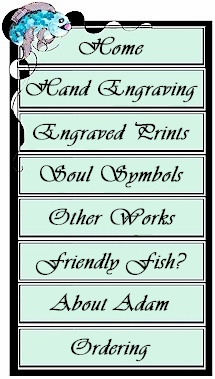 All items on this page
have been sold.
Production of flatware
is temporarily unavailable.
Clicking on any of the images below will open a new window with an enlarged view.
---
Copyright 2006-2017 - The Friendly Fish - All Rights Reserved
Content may not be used without the express
written permission of owner.